Childrens and Adult shoes
Welcome to Happyfeet, your go-to destination for perfectly fitted shoes! With 17 years of expertise, we ensure a delightful experience for your little ones and adults alike. Our knowledgeable staff is dedicated to finding the right size and width fitting shoe for your child, and we also offer a fantastic selection of adult shoes. Step into our world of quality footwear and joyous moments for the whole family.
Step into style and comfort at Happyfeet with our fantastic selection of adult shoes. Our commitment to quality and comfort extends to every member of the family. Discover footwear that feels as good as it looks, because happy feet know no age!
As our staff ensures the perfect fit for your child, our children's shoe collection promises quality and comfort. We take the time to ensure every step is a happy one, offering not just the right size but the perfect width fitting shoes. Happyfeet – where kids' comfort meets joyful adventures!
Explore our essential shoe care products. From cleaners to accessories, we've got your favorite pairs covered. Because when your shoes shine, so do you! Happyfeet – where care meets style.
12 Hamilton Road Cromer NR27 9HL
Opening times
Monday -Saturday 10.00 – 4.30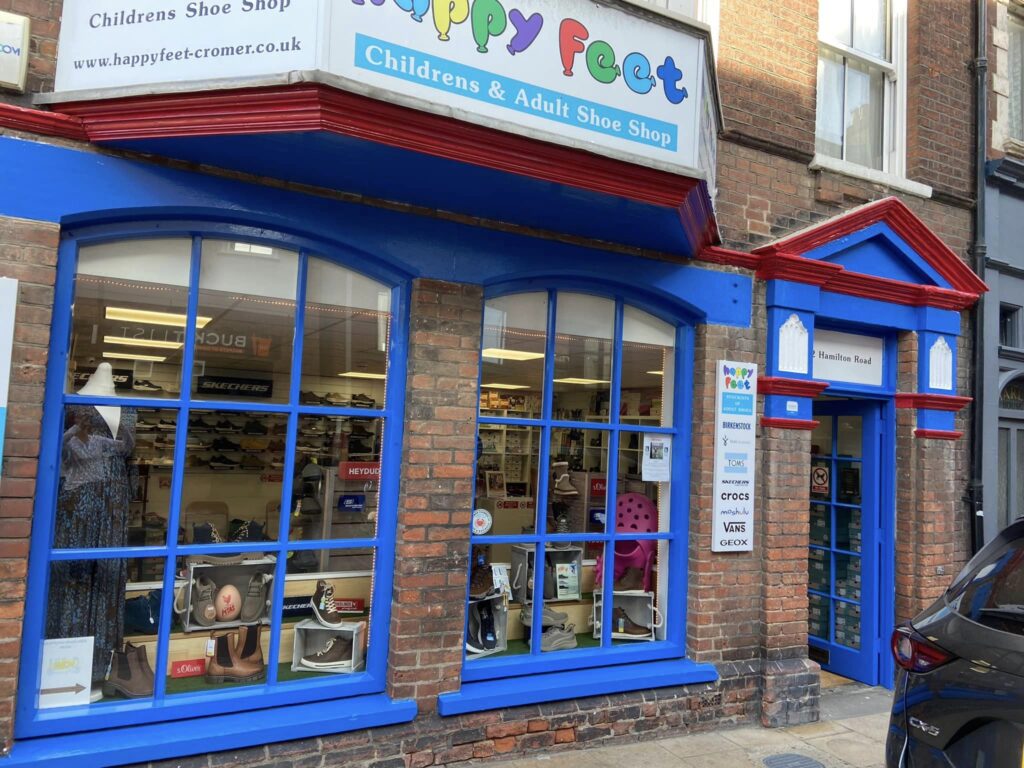 Have any questions? We are always open to talk about your footwear needs.